Chrysler has recently released some details and images of the new 2014 Jeep Cherokee, which will be formally introduced to the world at the New York International Auto Show next month.
The new engine and transmission specifications have yet to be announced. The new SUV is set to go on sale in the third quarter this year in North America. Chrysler announced that the new Jeep Cherokee will be replacing the current Jeep Liberty. It's said that the new 2014 Jeep Cherokee will consume around 45% less fuel than the model it is replacing.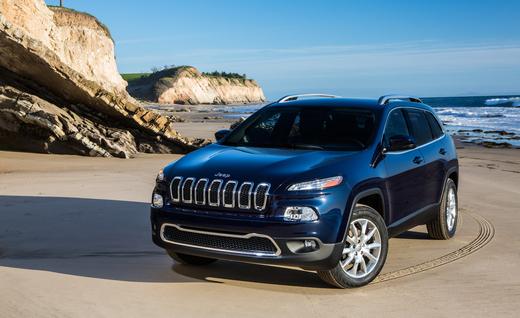 This will mark the first time in 12 years that the name Cherokee will be used for a Jeep model. Cherokee production stopped in 2001. However, the Cherokee remains one of Jeep's most recognizable models.
This new Cherokee has a more aggressive look and a curvy appearance, in contrast to the boxy look and straight lines that was featured on the original Cherokees. Production of the new Cherokee is set to take place at Jeep's Toledo, Ohio plant.
McInerney's Woodhaven Chrysler Jeep Dodge is excited for Chrysler's full unveiling of the new Jeep Cherokee at next month's New York Auto Show!