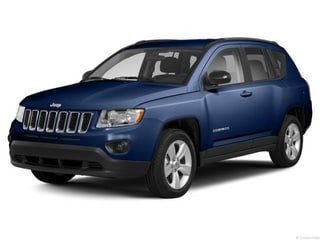 This week, we've decided that we'd like to present you with some little known facts about one of our favorite makes, Jeep!
Did you know that Jeep wasn't always the name given to these vehicles? At first, these were simply regarded as "General Purpose" vehicles. Soon, "General Purpose" was shortened to the acronym "GP." In a very short amount of time, people began running the letters together, and from then on, the vehicles were known as Jeeps.
In many other countries on the planet, the word "Jeep" is commonly used to refer to any four-wheel drive vehicle, even those that weren't built by Jeep!
Ronald Reagan owned a blue CJ8, and could often be seen driving it on his ranch near Santa Barbara, California.
The Jeep Wrangler Rubicon was named after the Rubicon Trail, which is an off-road trail covering high sierra terrain west of Lake Tahoe, California.
We hope that you have enjoyed these fun facts, and if you're interested in a Jeep, please feel free to stop by McInerney'sWoodhaven Chrysler Dodge Jeep and ask for a test drive!