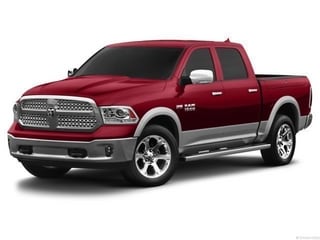 Ladies and gentleman..this is the truck that we've all been waiting for. With features like a powerful and efficient V6 engine, an eight-speed transmission, a comfortable and smooth ride, a refined cabin and impressive technology, the 2013 Ram 1500 pickup is sure to be on a lot of wish lists this season for anyone who needs a workhorse truck.
In the standard and SLT trims, the 2013 Ram 1500 is equipped with a new Pentastar V6 engine that generates 305 horsepower and 269 lb-ft of torque. If you need even more power there's no need to worry, because the Ram 1500 also offers two V8s: a 4.7-liter that puts out 310 horsepower and 330 lb-ft of torque (standard on the Tradesman trim), and a 5.7-liter that generates a whopping 395 horsepower and 407 lb-ft of torque.
When this powerhouse is properly equipped, the V6 capable of towing up to 6,500 pounds and the 5.7-liter V8 can tow up to 10,450 pounds.
Stop by our dealership today and check out this fantastic truck. If you're interested in more information on the 2013 Ram 1500 or if you'd like to schedule a test drive, don't hesitate to call us at (734) 362-3100.