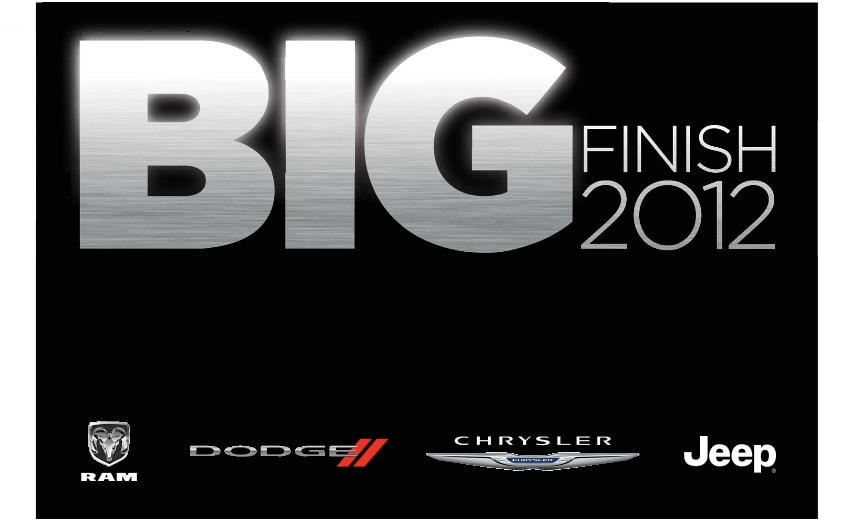 The year may be winding down, but that doesn't mean that we have to!
The Big Finish Event 2012 is our biggest and last sales event of the year! Each of our vehicles have been marked with big finish prices, including RAM trucks, the 2013 DodgeDart SXT, the 2012 Chrysler 200 Sedan, the 2012 Jeep Liberty, the 2012 ChryslerTown & Country and more. Incentives including special leasing options and 0% APR financing, and prices have been marked down match coincide with the big finish!
Unfortunately, we aren't able to keep up these types of incentives year-round, so be sure to stop by before the end of the year. Our staff will be happy to arrange test drives for you or to answer any questions you might have regarding the BigFinish Event 2012 or any of our models.
For more information, feel free to call us at (888) 682-2975!